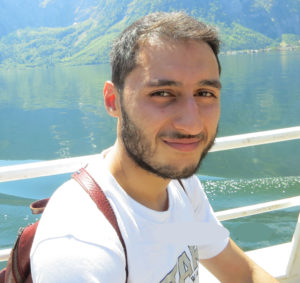 Easa Saad is the first beneficiary of the AGM Randeree Scholarship in 2016
I am delighted and grateful to have been given this scholarship, which I see as an incredible opportunity for my intellectual and personal development. For me, this journey started in 2008 when I first moved to the UK from Pakistan and began grappling with questions about identity and my place as a Muslim living in the west. This process of self-discovery ignited a spirituality and commitment to my faith which led to me slowly finding my place in the diverse and vibrant British Muslim community. The more involved I became in the community, the more at home I felt; whether it was leading my Islamic society or teaching Saturday school, community work has given me so much and I hope that the scholarship will allow me to continue to contribute in more meaningful ways in the future.
I have chosen development studies because I believe that in order to understand the Muslim community better, it is important to understand the societies which have provided the vast majority of its population, which are mostly the "developing countries" that would be the focus of my study on that particular programme. In particular, I look forward to studying the effects of the processes of globalisation and the increasing influence of financial institutions in modern society. With two years of consistent Islamic studies under my belt, I am excited by the opportunity to broaden my horizons and put myself in an informed position to be of benefit to the Muslim community.